The leading vertically integrated solution for institutional owners of single-family residential assets in the United States.
Managing the Entire SFR Lifecycle
Handling a complex web of multiple agents, brokers, vendors, and software can be challenging. RESICAP offers a solution. We are the single source to manage all of your residential asset needs, nationwide.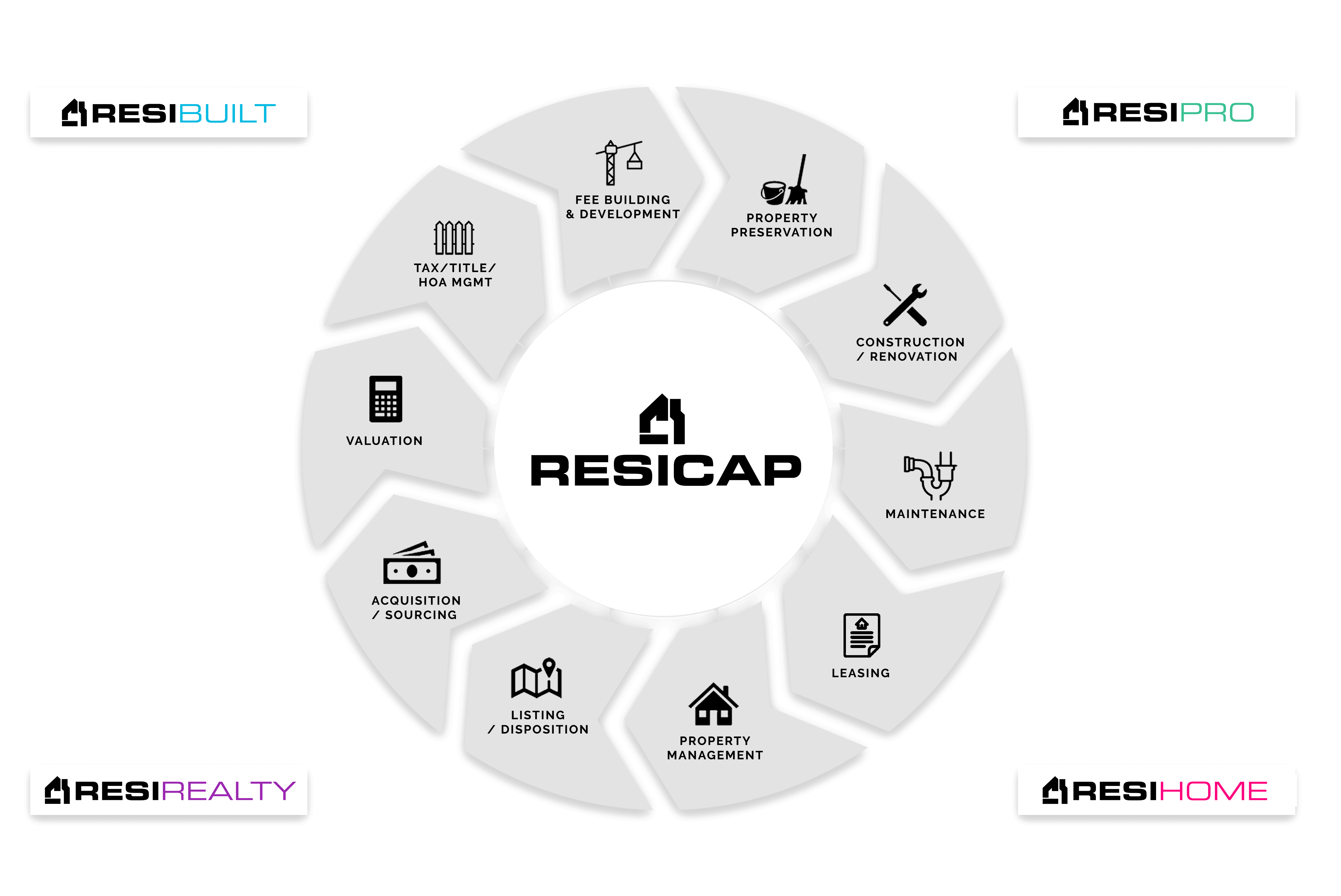 Our Service Areas
RESICAP services include asset valuation, property sourcing, general contracting, renovation management, fee building and development, maintenance, property preservation, leasing, property management, dispositions, and compliance services.
ACQUISITIONS & VALUATIONS
RENOVATION & MAINTENANCE
NEW HOME CONSTRUCTION
PROPERTY MANAGEMENT
DISPOSITIONS
Have questions?
We have answers!